Meta revela sus proyectos de inteligencia artificial para el metaverso / Zuckerberg reveals AI projects to power Metaverse
La empresa mostró avances de su nuevo robot que se encarga de crear mundos siguiendo órdenes
El 28 de octubre, la empresa de Mark Zuckerberg, Facebook, fue rebautizada como Meta con la ambición de volverse más grande y usar inteligencia artificial. El metaverso, un mundo al interior del internet, que pueda recrear un universo completo de manera totalmente inmersiva.
Para este propósito, Meta está investigando con diversas tecnologías de inteligencia artificial, que puedan crear mundos complejos dentro de la plataforma.
Las oficinas de la empresa tuvieron un evento virtual en los que revelaron los proyectos que tienen en mente y el propósito dentro del metaverso que cumpliría cada creación.
El mismísimo Zuckerberg presentó en el evento Inside the Lab el robot encargado de crear mundos virtuales. Se llama BuilderBot, y con simples órdenes del usuario, va creando el espacio que quiera habitar o compartir con otros.
Demostró cómo fue creada una playa, con un paisaje y comodidades como mesas y música, simplemente usando la voz.
Es decir, al dar una orden en voz alta, BuilderBot construiría lo que sea que le haya pedido el usuario. En el siguiente video puede encontrar la demostración de usabilidad de la herramienta.
Con miras a un mundo completamente conectado
Aprender un idioma es una excelente práctica para mantener el cerebro sano y además puede permitirle acercarse a diferentes culturas de la propia. Pero en un mundo con más de 135 idiomas, es imposible hablarlos todos. De hecho, aprender a hablar en otra lengua es un proceso muy lento.
Meta propone, con uno de sus avances en inteligencia artificial, un traductor simultáneo altamente complejo que pueda permitir conversaciones fluidas entre usuarios que hablan diferentes idiomas.
Están supervisando cómo sus herramientas de inteligencia artificial aprenden cientos de idiomas, tanto a nivel verbal como escrito. Así, podrían permitirles a sus usuarios de todo el mundo conectarse entre sí.
Podrían mantener conversaciones de manera natural y con la confianza de que no se pierda nada en la traducción de un idioma a otro.
Asistentes virtuales de última generación
¿Ha intentado pedirle información a Siri y se confunde con lo que le pide? Desde MetaAI también están creando proyectos de asistencia virtual que sean más intuitivos y naturales.
Los equipos del gigante del internet están trabajando por enseñarle a sus herramientas de inteligencia artificial a conducir conversaciones de manera natural.
Con la intención de comprender la diversidad que hay en el mundo, Meta ha buscado crearlo de la mano de investigadores sociales de las más prestigiosas universidades, para que la construcción de este metaverso incluya oportunidades para personas de todas las etnias, razas y capacidades físicas.
Por GDA | El Tiempo | Colombia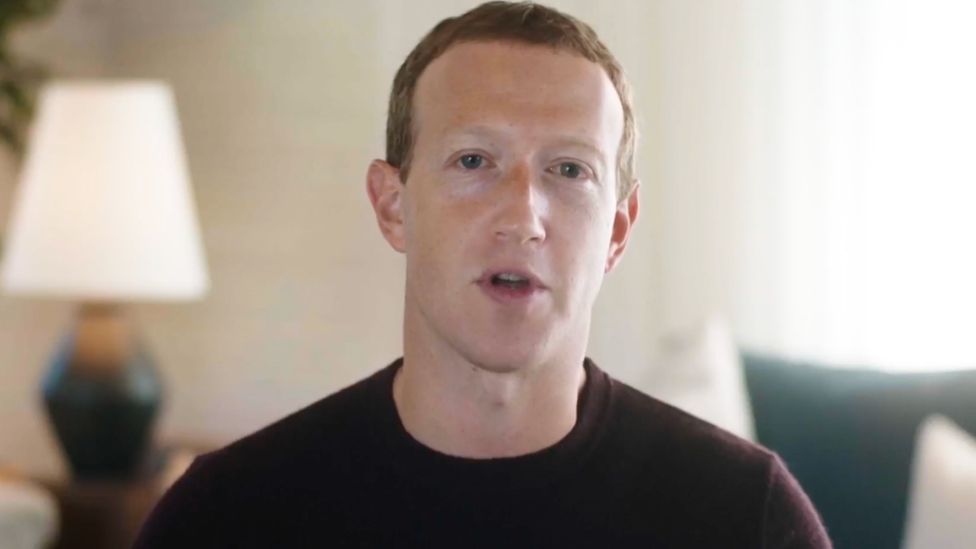 Zuckerberg reveals AI projects to power Metaverse
Meta founder Mark Zuckerberg has unveiled several ambitious artificial-intelligence projects, describing AI as "the key to unlocking the Metaverse".
In a livestreamed demonstration, he created a basic virtual world – including an island, trees and a beach – using the AI feature Builder Bot.
Mr Zuckerberg also announced a plan to build a universal speech translator.
"The ability to communicate with anyone in any language is a superpower that was dreamt of forever," he said.
Builder Bot was part of Meta's CAIRaoke project to improve AI assistants and allow "AI to see the world from our experience" as people entered virtual reality via headsets or glasses, Mr Zuckerberg said.
And he promised the AI systems driving Meta's virtual worlds would preserve privacy and be transparent and responsible.
Facebook has been investing in AI for the past 10 years and has one of the world's leading experts, Yann LeCun as its head of AI.
In January it announced that it had built a new AI supercomputer that it aims to be the fastest in the world when completed in mid 2022.
Facebook changed its corporate name to Meta in October, following revelations from whistleblower Frances Haugen.
At the time, Mr Zuckerberg talked of a wide-ranging Metaverse – accessible via VR headsets, such as the Meta Quest, formerly Oculus -where people could work, play and chat.
And Meta plans to hire 10,000 people in Europe to help build it.
There has been much hype of its potential.
But critics have asked whether big corporations should be allowed to dominate the creation of such worlds – and how safe users would be.
'Unwanted interactions'
One of Facebook's earliest investors, Roger McNamee, told BBC News the company should be prevented from creating a "dystopian" Metaverse, given how its social network had failed to keep user data private or avoid misinformation and hate speech.
Meta chief technology officer Andrew Bosworth admitted the Metaverse would be much harder to moderate than existing digital platforms, especially given its long-term goal of lots of companies interacting in the same space.
But he promised to allow users to control the experience.
And following reports women felt harassed in Meta VR platform Horizon Worlds, the company hastily introduced a feature called Personal Boundary to protect avatars from "unwanted interactions". By Jane Wakefield