Murió en Florida el jugador de la NFL Dwayne Haskins / NFL grieves after Steelers QB Dwayne Haskins dies on I-595 in Broward
MIAMI.- Dwayne Haskins, el mariscal de campo del equipo Pittsburgh Steelers, de la Liga Nacional de Fútbol americano (NFL), murió atropellado este sábado por un vehículo en una autopista del sur de Florida (EEUU), informaron las autoridades.
Según la Patrulla de Carreteras de Florida (FHP, por su sigla en inglés), Haskins, que ha perdido la vida con solo 24 años, caminaba por una autopista por razones desconocidas.
Haskins intentaba cruzar los carriles hacia el oeste de la Interestatal 595 en plena circulación del tráfico.
Desafortunadamente, indicó FHP, fue atropellado por un camión de volteo en las primeras horas de este sábado.
Haskins fue declarado muerto en la escena, confirmaron las autoridades.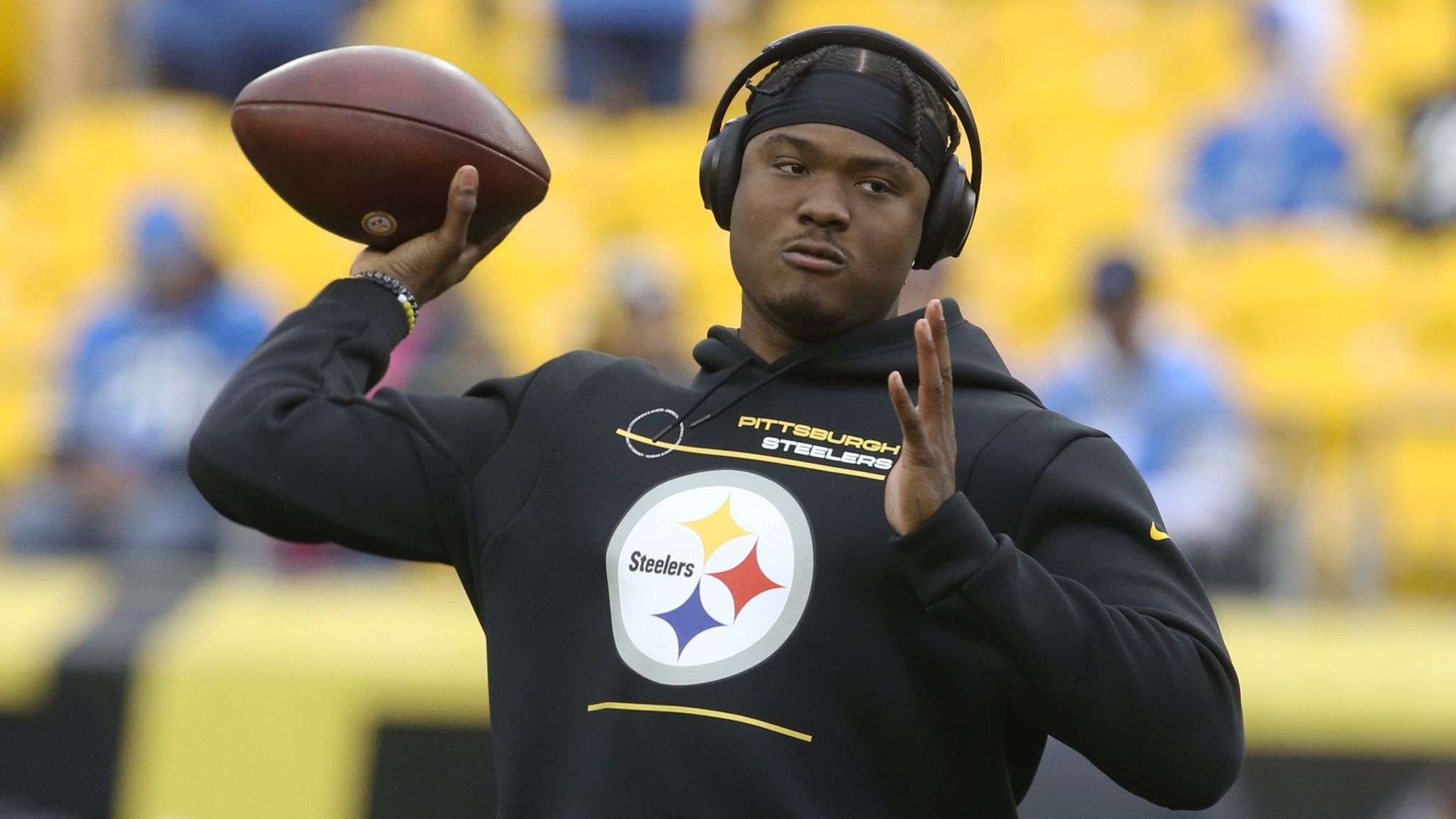 El entrenador de Haskins, Mike Tomlin, se mostró «realmente desconsolado» en un comunicado que Pittsburgh Steelerslos emitió expresando sus condolencias.
«Rápidamente se convirtió en parte de nuestra familia Steelers a su llegada a Pittsburgh y fue uno de nuestros mejores trabajadores, tanto en el campo como en nuestra comunidad. Dwayne fue un gran compañero de equipo, pero aún más un tremendo amigo para muchos. Estoy realmente desconsolado», escribió Tomlin.
También, en la cuenta de Twitter del equipo se muestra hoy una foto del jugador fallecido con la siguiente leyenda: «Dwayne Haskins, 1997-2022».
EFE
NFL grieves after Steelers QB Dwayne Haskins dies on I-595 in Broward
FORT LAUDERDALE, Fla. – Investigators are trying to figure out how 24-year-old NFL quarterback Dwayne Haskins died on Saturday morning on Interstate 595 in Broward County.
According to the Florida Highway Patrol, Haskins died on the westbound lanes of I-595 near the Fort Lauderdale-Hollywood International Airport. The driver of the dump truck that troopers believe struck him waited for authorities to arrive.
Steelers Depot reported Haskins was in southern Palm Beach County with running back Najee Harris, tight end Pat Freiermuth, and quarterback Mitch Trubisky, who owns a house just west of Boca Raton.
"It really is a shame," said Dale Lolley, a beat writer who has covered the Steelers for three decades. "I know a lot of the Steelers have put things out on social media talking about this and its just been awful."
Haskins' last posts on Instagram showed him enjoying the South Florida sun at the pool in April and at St. Thomas in the Caribbean in March. NFL players started to grieve on Saturday after Haskins' agent Cedric Saunders told ESPN he died.
'HEARTBROKEN'
Steelers coach Mike Tomlin: "I am devastated and at a loss for words with the unfortunate passing of Dwayne Haskins. He quickly became part of our Steelers family upon his arrival in Pittsburgh and was one of our hardest workers, both on the field and in our community. Dwayne was a great teammate, but even more so a tremendous friend to so many. I am truly heartbroken. Our thoughts and prayers are with his wife, Kalabrya, and his entire family during this difficult time."
Washington coach Ron Rivera: "Dwayne was a talented young man who had a long life ahead of him. This is a very sad time and I am honestly at a loss for words. I know I speak for the rest of our team in saying he will be sorely missed. Our entire team is sending our heartfelt condolences and thoughts and prayers to the Haskins family at this time."
Ohio State coach Ryan Day: "For those who knew him closely, he was much more than a great football player. He had a giant heart, old soul and an infectious smile. The Ohio State community and our entire football program are heartbroken."
Steelers star T.J. Watt: "The world lost a great person today. When Dwayne first walked into the locker room I could tell he was an upbeat guy. He was always making people smile, never taking life for granted."
Steelers defensive lineman Cameron Heyward: "Dwayne meant so much to so many people. His smile was infectious and he was a guy you wanted to be around. We are all in shock about losing him. We are going to miss the heck out of him as well. We lost you way too early. Luckily I got a chance to get to know you. RIP DH."
https://www.local10.com/news/local/2022/04/10/nfl-grieves-after-steelers-qb-dwayne-haskins-dies-on-i-595-in-broward/