Alerta de derrame de diésel tras naufragio de un barco en las Islas Galápagos / Alert after the sinking of a boat carrying diesel in the Galapagos Islands, Ecuador
Las Galápagos son consideradas un santuario natural por su rica biodiversidad, con especies únicas en el planeta, que le valió para ser declarada en 1978 como el primer Patrimonio Natural de la Humanidad de la Unesco
Las autoridades ecuatorianas pusieron en marcha este sábado una plan de contingencia y remediación ambiental tras registrarse un naufragio en un sector de la Isla Santa Cruz, en el corazón del archipiélago de Galápagos, donde se activó una alerta ante un posible vertido de diésel.
La Dirección del Parque Nacional Galápagos (PNG) informó en un comunicado que la embarcación de turismo «Albatros» naufragó en la bahía Academia, en la Isla Santa Cruz, ante lo cual se emprendieron «acciones inmediatas para reducir los impactos del siniestro sobre los ecosistemas marinos».
En la zona afectada «se colocaron barreras de contención, salchichas y paños absorbentes para aislar el combustible que libera la embarcación hundida» y que se calcula podría haber contenido unos 2.000 galones de diésel al momento de su hundimiento, agregó la fuente.
Además, el PNG indicó que, al confirmarse la presencia de una «mancha superficial de combustible en varios puntos de la bahía», se suspendieron las actividades acuáticas en algunos sitios de visita de Santa Cruz.
Grupos de guardaparques del PNG han liderado las operaciones para la aplicación de «dispersante biodegradable en las zonas afectadas», con el objetivo de recoger el carburante que pudo haberse vertido al mar, agregó.
Asimismo, el PNG indicó que se ha «notificado» al armador o propietario de la nave hundida, que pertenece a una empresa privada, sobre la activación del plan de contingencia y de los procesos derivados en apego a la normativa legal vigente.
El Ministerio del Ambiente, del cual forma parte el PNG, «mantendrá vigilancia permanente para superar la situación» y verificará las «acciones de limpieza y remediación que sean necesarias», agregó.
En diciembre de 2019, una barcaza que contenía 600 galones de diésel se hundió en la isla San Cristóbal, la más oriental del archipiélago, lo que activó un plan de contingencia para proteger a los delicados ecosistemas del archipiélago situado unos mil kilómetros al oeste de las costas continentales de Ecuador.
Asimismo, en 2001, un pequeño petrolero encalló cerca de Puerto Baquerizo Moreno, la capital de San Cristóbal y de la provincia de Galápagos, cuando transportaba unas 900 toneladas de carburantes, suceso que contaminó varias zonas aledañas por el vertido de más de 600.000 litros de diésel.
Las Galápagos son consideradas un santuario natural por su rica biodiversidad, con especies únicas en el planeta, que le valió para ser declarada en 1978 como el primer Patrimonio Natural de la Humanidad de la Unesco. POR EFE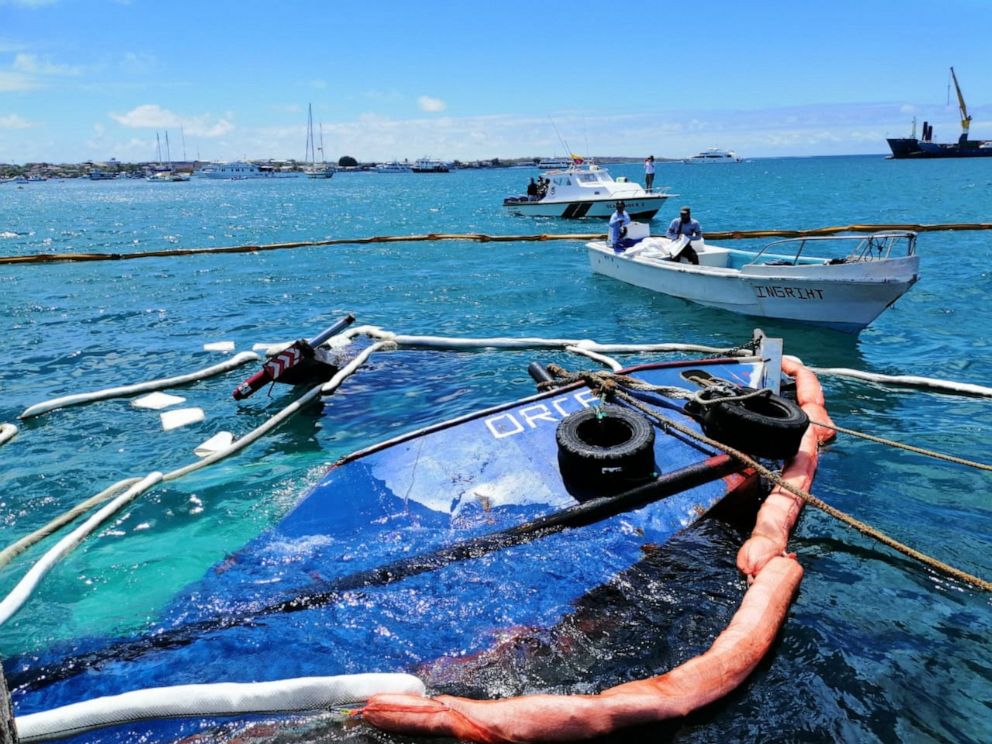 Alert after the sinking of a boat carrying diesel in the Galapagos Islands, Ecuador
The Ecuadorian authorities launched this Saturday a contingency plan and environmental remediation after registering a shipwreck in a sector of the Santa Cruz Island, in the heart of galapagos archipel a go where an alert was activated before a possible diesel spill.
The Galapagos National Park Directorate (PNG) reported in a statement that the tourist vessel "Albatros" was shipwrecked in Academia Bay, on Santa Cruz Island, in response to which "immediate actions were taken to reduce the impact of the incident on marine ecosystems."
In the affected area "containment barriers, sausages and absorbent cloths were placed to isolate the fuel released by the sunken vessel" and that it is estimated that it could have contained about 2,000 gallons of diesel at the time of its sinking, the source added.
In addition, the PNG indicated that, upon confirming the presence of a "surface fuel stain in various points of the bay", aquatic activities were suspended on some visitor sites Santa Cruz.
Groups of park rangers of the PNG have led the operations for the application of "biodegradable dispersant in affected areas"with the objective of collect the fuel that could have been spilled into the sea, he added.
Likewise, the PNG indicated that the shipowner or owner of the sunken ship, which belongs to a private company, has been "notified" about the activation of the contingency plan and the derived processes in accordance with current legal regulations.
The Ministry of the Environment, of which the PNG is a part, "will maintain permanent vigilance to overcome the situation" and will verify the "cleanup and remedial actions that are necessary," he added.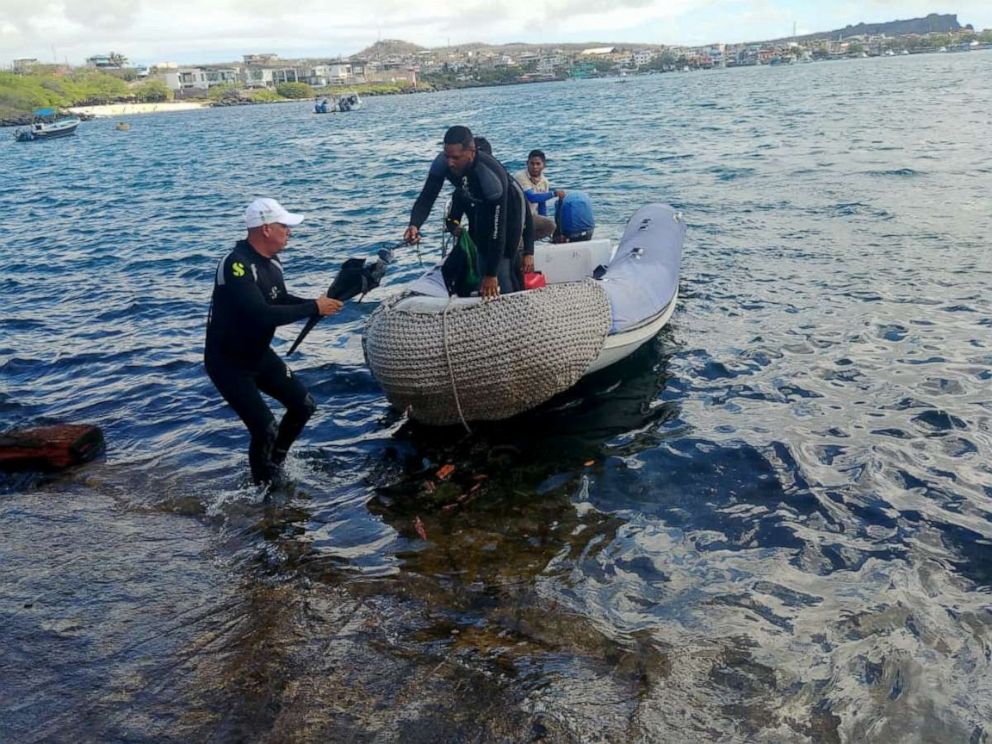 In December 2019, a barge containing 600 gallons of diesel sank off the island San Cristobal, the easternmost of the archipelago, which activated a contingency plan to protect the delicate ecosystems of the archipelago located about a thousand kilometers west of the continental coasts of Ecuador.
Also, in 2001, a small oil tanker ran aground near Puerto Baquerizo Moreno, the capital of San Cristóbal and the province of Galapagos, when it was transporting some 900 tons of fuel, an event that contaminated several surrounding areas due to the spillage of more than 600,000 liters of diesel.
The Galapagos are considered a natural sanctuary for its rich biodiversity, with unique species on the planet, which earned it the declaration in 1978 as the first Natural Heritage of Humanity by UNESCO. By Rachel